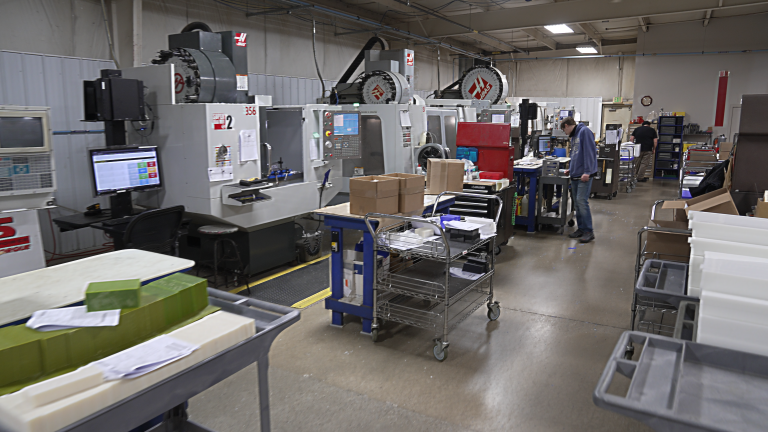 When you need machine shop services, you want to partner with a shop that will exceed your expectations and deliver superior quality products. The reality is that not all machine shops are created equal. Here are 5 things you should expect from your machine shop:
1) A wide range of capabilities: The best machine shops will offer a wide range of capabilities to meet your needs. Look for a shop that offers CNC machining including prototypes and production runs.
2) Quality products: The shop should use high-quality materials and the latest technology to produce products that meet or exceed your expectations.
3) Competitive pricing: You should expect competitive pricing without sacrificing quality or service.
4) Fast turnaround times: The shop should be able to meet your deadlines without compromising quality.
5) Great customer service: The shop should offer excellent customer service from start to finish.
What makes Konrady Plastics unique? We've given thought to what makes us unique and we selected three areas among many characteristics that we have – these are our three uniques:
-Experienced: 40+ years of machining plastics day in and day out
-Quality Driven: less than 1% return rate
-Responsive: timely delivery and communication
Konrady Plastics is family owned, and we've handled plastic for over 40 years. We know what we're doing. That's why our quality rate is strong and we stand by our "Parts to Print Promise" if our part did not meet your print, we'll remake it on our dime. While our return rate is less than 1%, we know it can be even better. When was the last time you measured your current supplier on quality returns?
Our sales and customer service team prides themselves on their white glove treatment. When you meet our ideal customer profile and begin a relationship with us, you are sure to be happy. We like getting to know our customers and helping solve problems in a timely fashion.
The shop you choose should have the expertise and experience to provide quality services every time. Look for a shop that has proven track record of delivering products on-time and to specifications. This will ensure that the products you receive are of the highest quality. Finding a partner can be a challenge that is why choosing Konrady has been an easy choice. We look forward to partnering with you on your next project.